Reid's Custom Woodworks is a local woodworking shop located in Richmond Hill, Georgia. They specialize in furniture, cabinetry, home goods, and custom made products. With a revision of services, combined with the opening of their storefront, they required an updated identity. We explored name options, various logo concepts, and guided messaging. The community perceived the rebrand as a positive step forward, leading to an immediate increase in social media following and sales – a 35% increase all before the official grand opening of their storefront. 
Project
Reid's Custom Woodworks
Scope of work

Visual Identity & Rebrand
Art Direction
Signage
Naming
Brand Strategy
Concept Inspiration
The Iron Brand
Reid's Custom places importance on creating high-quality products that are made-to-order. The individualism of each piece makes Reid's particularly unique and distinguishable.
The iron brand of a woodworker signifies Reid's "stamp of approval," quality control, and adds a "human touch" element to each created piece.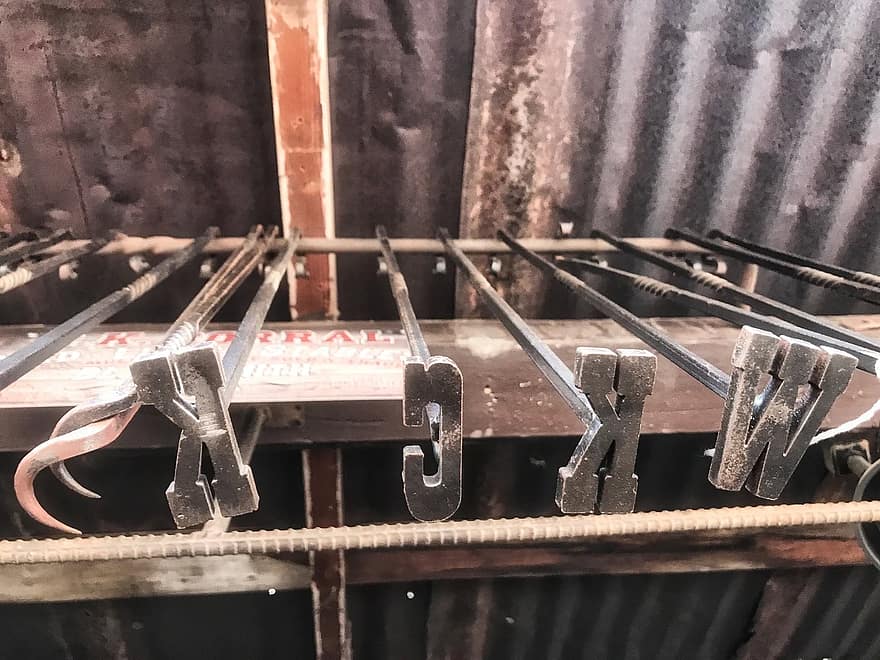 Initial Drafts
Finding the balance
We explored a feminine approach using custom script and letterforms, then we pulled from a photo mood board of vintage labels and tamed wilderness. The result was a beautiful custom serif typeface that was balanced, refined, and clean. Ultimately, we agreed that pulling from Reid's handiwork and iron brand best fits their personality and effectively represents their style.